Tomorrow starts the training for Ironman South Africa! Well actually today does, but I have today as a rest day. Back in the pool for the first time since September and on the bike for more than just fun rides.
The offseason was pretty productive this year. It was ~ 2 months long from my last race in late September until now. South Africa is April 15th so I have a solid 4.5 months to prepare. Some things that I accomplished on my offseason:
1. Lots of rest, no stressing on missed workouts (mostly accomplished) and a break from the trainer and the pool!
2. The run has always been my weakness so I took about a week off here (I believe in 2 weeks a year of time off from the run, typically in 2 one-week blocks). The first month or so was pretty inconsistent, but the last month I ran over 100 miles. My running was mostly base work with some what I like to call "micro-intervals" as given by Coach Liz, http://www.multisportmastery.com. I love these intervals – typically anywhere from :15 to 3:00, they are all about foot speed, run economy and keeping some level of fast running in the training without over taxing the body. I have found over the years that running feels mostly awful if I run less than 20 miles a week. Once over that threshold things are much more enjoyable.
3. Along with the run training I made a trip with my athlete Troy to the UVA Speed Clinic. This was a very useful trip as I learned that the issue with my running was something I hadn't thought about at all! I know I have swimmers posture, something I have worked on all my life but Max taught me how to work on that in my running! I had been sticking my head/neck too far forward, which caused overstriding and issues I have been experiencing in my hamstrings/hips. With a simple cue of "neck back" my posture was suddenly better with very little muscle engagement and I have noticed I am using more of my posterior chain instead of just being a "quad runner". This trip also motivated me to get back into yoga as it would help with my postural issues.  https://med.virginia.edu/speed-clinic/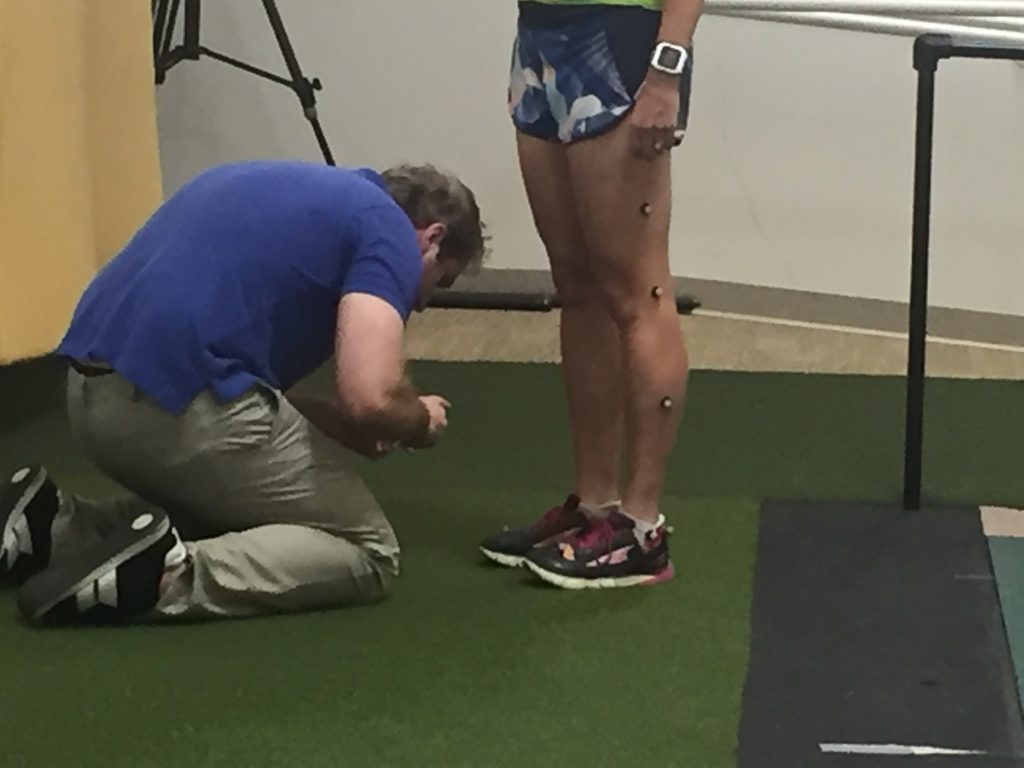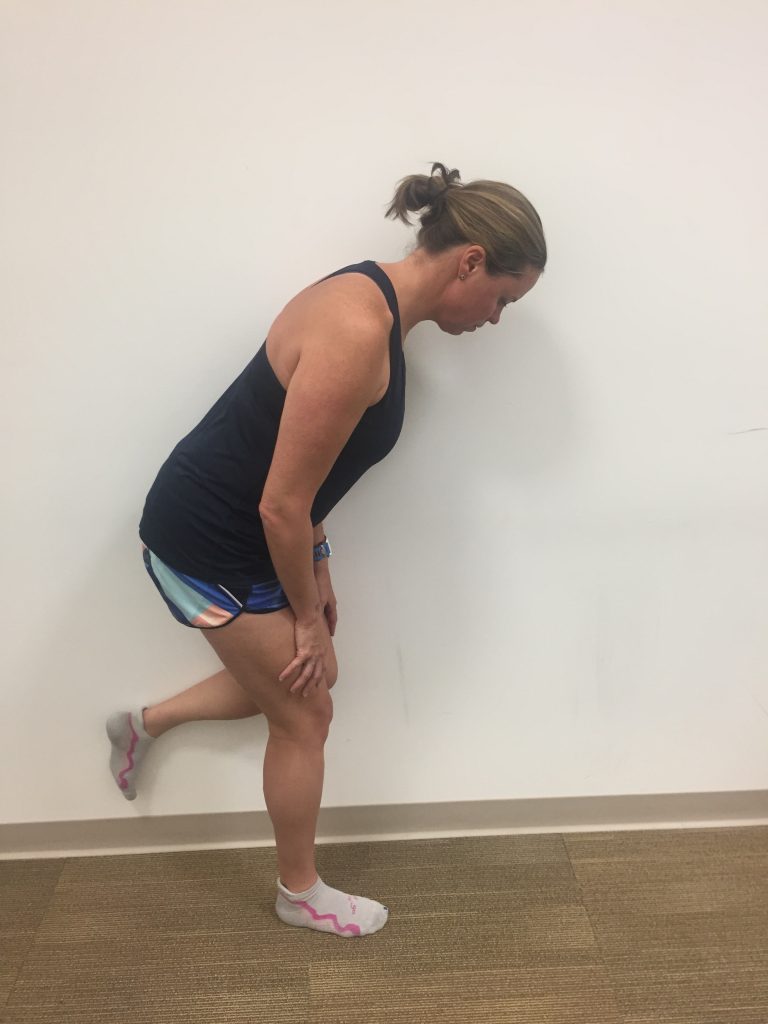 4. I also did 10 yoga sessions that were really helpful for strength, flexibility and mobility. And they were a great change of pace from swim, bike run. http://fiv3racing.com/news/index.php/2017/10/26/why-i-do-yoga-in-the-offseason/
5. Probably my biggest limiter other than time is weight. Especially post-baby that last 15 pounds has been sticking. I focused on no sugar, very limited grains, and limited dairy for 30 days and lost 6.5 pounds. I made some new habits – swapping rice with cauliflower rice, eating a banana instead of a granola bar, etc, that were quite helpful with the weight.
Now on to IMSA. I have some big personal goals. I figure if I write about them I will be more likely to make them a priority. So here goes:
PR the Ironman distance. I have done 4 Ironmans, 3 Lake Placids and one Louisville. Other than being hilly one Lake Placid was 4 weeks post broken collarbone, one was less than a year post-baby and the third is my PR when I put up the most training I have ever completed (12:14 in 2011). Louisville I was in great shape but I had a run injury (2012).

Lake Placid 2011

Lake Placid 2016

Get back to my race weight. 10 pounds to go!
Do the training necessary to compete. The last time I did training that I would find suitable to compete well at long course was in 2011/2012. I took 2013-2014 mostly off with IVF/trying to get pregnant and in 2015 I was pregnant with Bode. Since Bode I have averaged in season about 8 hours of training, will need to double that to be competitive. I focused my time on proper execution on limited training since 2015. Now it's time to tie the execution to training load.
Write about the training every 1-2 weeks. I have learned so much from doing the sport myself. I love coaching races and training others, but there is something about making the sacrifices and doing the work that can't be replicated watching others.
Balance family, work and training. When training put the focus on training, when not training put the focus on work or family. Multitasking only goes so far, productivity is the goal.
Find a masters program I really love. I really enjoy the social aspect of it, but I need to do a daytime masters program as mornings and evenings are mostly focused on Bode. I am going to try a lunchtime program 2x a week in January. Swimming is clearly my strength, but my best long course fitness came when I swam a lot.
Learn to love long rides on zwift/kickr and get outside when it's cold but dry. This is going to be a challenge. The garage is setup with tv/plex/treadmill/kickr/trx etc so I really have no excuse.
Keep the running going. I'm happy where it is right now and hope with the 10 pound weight loss that it continues to go well.